Why Booking with a Flight Booking Agency is a Smart Choice?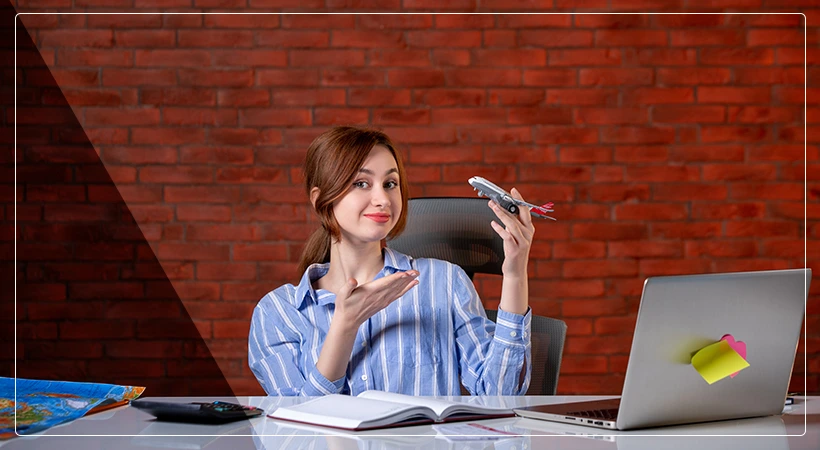 Booking with a flight booking agency can be a smart choice for several reasons. Firstly, flight booking agencies usually have access to exclusive deals and discounts that may not be available to the general public. This can result in significant savings on flights, which can be beneficial for travelers on a budget. Additionally, flight booking agencies often have a dedicated team of experts who can offer personalized recommendations and guidance to help travelers plan their trips. This can include advice on the best time to travel, the most cost-effective routes, and the most convenient layover options. Moreover, flight booking agencies typically have a comprehensive understanding of airline policies and procedures, which can come in handy when navigating last-minute changes or cancellations. Overall, booking with a flight ticket booking agency can provide travelers with peace of mind, convenience, and cost savings, making it a smart choice for many individuals.

Benefits of Flight Booking Agency
1. Expertise and Convenience: When it comes to booking flights, travelers have the option to use a flight booking agency to make the process more convenient. These agencies have expertise in finding the best deals and offer for flights, making it easier for travelers to plan their trips without the hassle of searching for flights themselves. Flight booking agencies also have a wide range of options from multiple airlines, allowing travelers to compare prices and choose the most suitable option for their budget. With the help of a flight booking agency, travelers can save both time and money, as these agencies can provide personalized recommendations based on their preferences and needs. Overall, using a flight booking agency can make the flight booking process more convenient and efficient for travelers.

2. Extensive Flight Options: Flight booking agencies offer extensive flight options for travelers seeking to book a flight. These agencies provide access to a plethora of flight options, including one-way and multi-city flights, to destinations across the world. With their vast database of airlines, travelers can easily compare prices and routes before making a booking. Flight booking agencies make the process of booking flights more convenient and effortless by providing various search filters and comparison tools. They also offer additional services such as travel insurance and the ability to bundle flight and hotel bookings for cost savings. With their user-friendly interfaces, travelers can easily navigate through their vast collection of flight options and make informed decisions. The convenience of booking flights through these agencies makes them a popular choice among travelers.

3. Cost Savings: Flight booking agencies can be a valuable resource for travelers looking to save money. While some people assume that travel agents are expensive, the cost of using a travel agent is often marginal or non-existent. Travel agents have access to deals and discounts that you won't find online and can negotiate for better deals on your behalf. Additionally, they can provide destination advice and help plan your trip, which can be especially useful for travelers going to a country they've never visited before. By booking with a travel agent and planning ahead, travelers can save hundreds of dollars on airfare and other travel expenses. Overall, using a flight booking agency can be a smart and cost-effective way to plan your next trip.

4. Customized Travel Packages: Customized travel packages are becoming increasingly popular among travelers who want to tailor their vacation experiences to their specific preferences. Flight booking agencies like Airtiks offer a wide range of customizable options to suit everyone's needs. Whether someone wants to explore the ancient ruins of Rome and Venice or relax on the beautiful beaches of Thailand and Colombia, these agencies can create a custom itinerary that combines flights, accommodations, and activities. Additionally, they provide expert guidance and personal support throughout the planning process to ensure that everything runs smoothly. By offering the convenience of online booking with the added benefits of personalized service, custom travel packages are an ideal choice for anyone seeking an unforgettable vacation.

5. 24/7 Support: Flight booking agencies typically offer 24/7 support for their customers in case they encounter any problems with their reservations. Agents can be contacted via phone, email, or live chat and are trained to provide efficient and effective solutions to issues such as booking cancellations, payment concerns, and date changes. The support team usually possesses extensive knowledge about the properties and can offer insights and recommendations to ensure that customers have a smooth and enjoyable booking experience. Additionally, detailed information about prices, cancellation policies, and payment procedures can be obtained from the agents, enabling customers to make informed decisions. The availability of round-the-clock assistance ensures that customers can receive the necessary support at any time of the day, regardless of their location. Overall, 24/7 support is a key aspect of modern flight booking agencies, providing customers with peace of mind knowing that they have access to assistance whenever they need it.

How does Airtiks help you with Flight Ticket Booking?
Airtiks is a leading travel agency that has been providing daily cheap flights for both domestic and international travel. Their travel experts are available 24x7x365 to help customers find the best flight deals for their preferred destinations. With Airtkt, customers can save more on airfare with phone special deals, which are updated regularly. Airtkt's displayed fares are based on historical data and are subject to change, but they offer total fare round trip economy class per person in US dollars, including all taxes and fees. With Airtkt, booking flights has never been easier or more affordable.

Call on (833) 902-2087 & Book your flight ticket now!