Top 5 Best Summer Vacations in the USA for 2023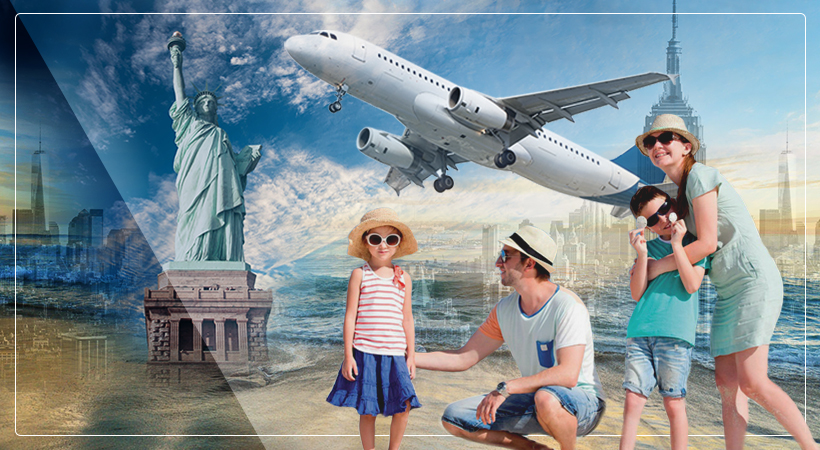 Summer is the perfect season to pack your bags, go somewhere new and explore the beauty of nature. With 2023 not too far away, it's never too early to start thinking about where you want to take your vacation this summer. The USA offers endless options for travelers seeking adventure, relaxation, or both. From breathtaking mountains and stunning beaches to vibrant cities and charming towns, there is something for everyone. So, let's dive into the best summer vacations in the USA for 2023 and plan the perfect getaway for you!
Top 5 Places for Summer Vacations
1. Glacier National Park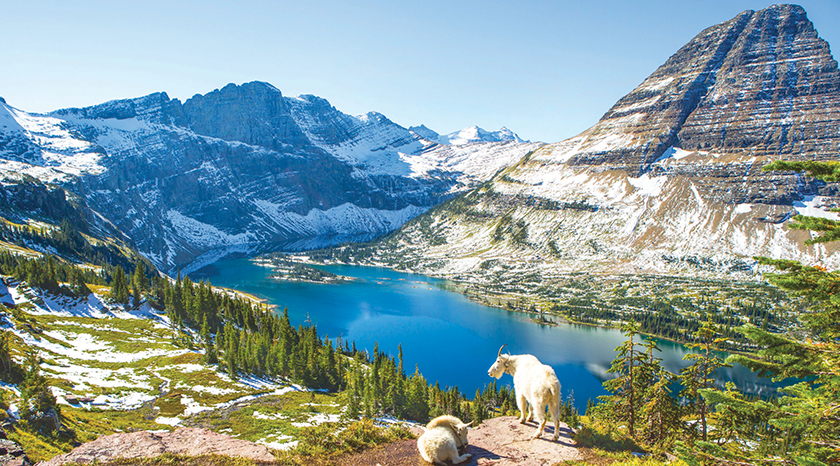 Glacier National Park is a stunning expanse of wilderness located in Montana that offers visitors an array of beautiful sights and activities. The park features over 700 miles of trails, alpine meadows, carved valleys, and sparkling lakes. It is a paradise for adventurous visitors who seek wilderness steeped in human history. The park is perfect for backpacking if you are prepared to be flexible. However, camping in Glacier requires careful planning and flexibility. The park's dramatic landscapes include about 25 glistening glaciers, and since 1966, every named glacier in the park has decreased in size, some by more than 80%. Responding to the climate crisis requires collective action. The park is bustling with activity during the summer, and the shuttle bus provides an alternative to travel along Going-to-the-Sun Road, but visitors must remain flexible.
2. Yellowstone National Park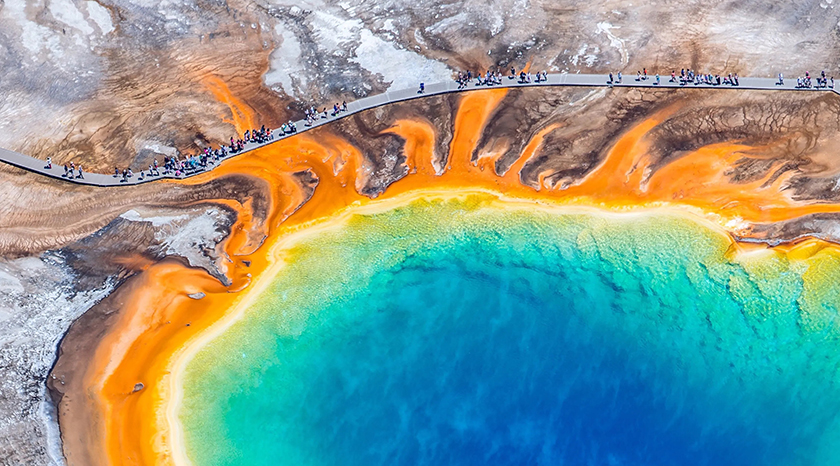 Yellowstone National Park became the first national park in the United States in 1872 and attracts millions of visitors every year. The park covers 2.2 million acres and offers various unique hydrothermal and geologic features. Visitors can find unparalleled opportunities to observe wildlife in an intact ecosystem, explore geothermal areas with nearly half of the world's active geysers, view geologic wonders such as the Grand Canyon of the Yellowstone River, and enjoy Yellowstone Lake, which is the largest high altitude lake in North America. With thousands of miles of trails, tourists can hike and explore the park's vastness or see the park's attractions on the grand loop road. Visitors need to plan ahead since most of the park's campgrounds are reserved and full far in advance. If water activities such as boating are planned, it is essential to clean, drain, and dry boats to prevent the spread of aquatic invasive species. While Yellowstone's wildlife is worth watching, visitors should be advised that they are wild and dangerous, and keeping a safe distance is mandatory. The park offers multiple lodging options, to cater to different needs. Travelers must reserve and plan early if they would like to have a more enjoyable and successful trip. Finally, visitors can download the official NPS app to have access to experience Yellowstone wherever they are.
3. Grand Canyon National Park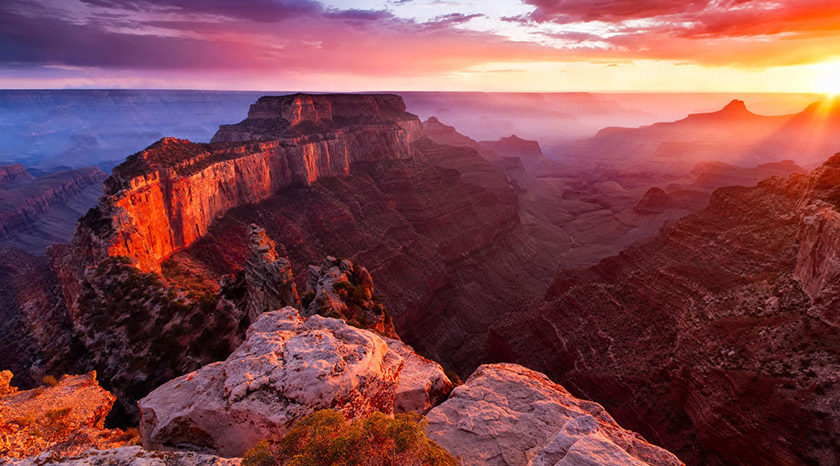 Grand Canyon National Park is a 278-mile stretch in Northern Arizona, offering visitors breathtaking views of the Colorado River and surrounding uplands. The park is located on ancestral lands belonging to 11 Associated Tribes. There are three main rims to visit: South, West, and North, with the East Rim reaching toward the Lake Powell area. The South Rim, accessed through Arizona, remains the most popular. Visitors can experience ranger talks, free hop-on-hop-off shuttles, and concessionaires. The West Rim is run by the Hualapai Tribe and features the Grand Canyon Skywalk. The North Rim is more remote, favored by backpackers, hikers, and campers. The park recommends checking water availability and trail closures and downloading the official NPS app. Visitors can also choose from a range of accommodations, from Sedona bed and breakfasts to the Grand Canyon South Rim's only resort hotel. Tours and attractions in the Grand Canyon include hiking adventures, backcountry cuisine, and iconic landscapes. Planning a safe, enjoyable, and memorable trip is now easier than ever.
4. Grand Teton National Park
Grand Teton National Park is a U.S. National Park located in northwestern Wyoming. It spans approximately 310,000 acres, consisting of the major peaks of the 40-mile-long Teton Range as well as most of the northern sections of the valley known as Jackson Hole. The park is only 10 miles south of Yellowstone National Park, to which it is connected by the National Park Service-managed John D. Rockefeller, Jr. Memorial Parkway. Together, these two protected areas, along with the surrounding Bridger-Teton National Forest, constitute the almost 18-million-acre one of the world's largest intact mid-latitude temperate ecosystems. The human history of the Grand Teton region dates back at least 11,000 years when the first nomadic Native Americans began migrating into the region during warmer months to pursue food and supplies. Grand Teton National Park is named for the tallest mountain in the Teton Range. The name is attributed to early 19th-century French-speaking trappers—les trois tétons (the three teats)—was later anglicized and shortened to Grand Teton. The park has numerous lakes, including 15-mile-long Jackson Lake, as well as streams of varying length and the upper reaches of the Snake River. The park is home to many species of flora and fauna that have existed since prehistoric times, with more than 1,000 species of plants and dozens of species of mammals, birds, fish, reptiles, and amphibians. Grand Teton National Park is a popular destination for mountaineering, hiking, fishing, and other forms of recreation, with more than 1,000 drive-in campsites and over 200 miles of hiking trails that provide access to camping areas.
5. Bar Harbor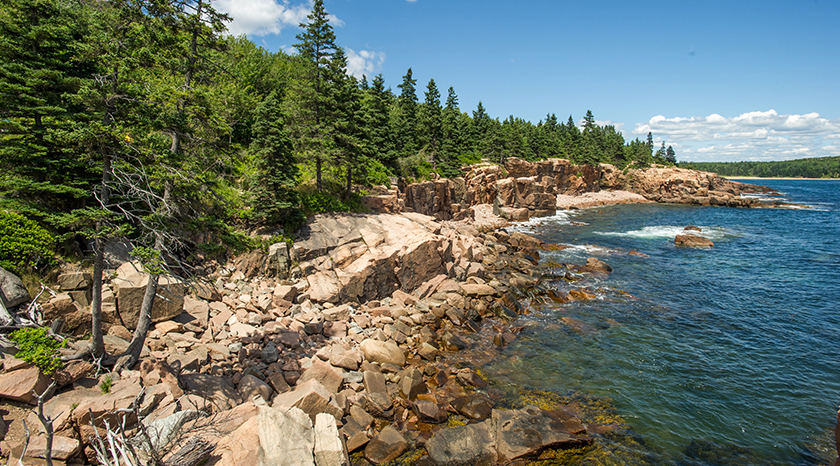 Bar Harbor is a town located on Mount Desert Island in Maine, United States. It is known for being the gateway to Acadia National Park, which draws visitors from all over the world to experience its breathtaking scenery. The town offers a range of accommodation options, from cozy B&Bs to woodland camping with Acadia National Park right outside the tent flap. Visitors can indulge in New England's best seafood, home-grown produce, craft beer, wine, cocktails, and locally roasted coffee at some of Maine's and Bar Harbor's best restaurants. The town has charming locally-owned stores to buy one-of-a-kind souvenirs. Overall, Bar Harbor is a must-visit destination for those who appreciate natural beauty and outdoor adventures.
How to plan Summer Vacations?
1. Book Flights and Accommodations Early: Since summer travel is popular, prices for flights and accommodations can rise quickly. Book well in advance to score good deals. Book Cheap Flight Tickets with Airtiks.

2. Set a Realistic Budget: Set aside some cash every month for your summer travel. Watch for airplane and accommodation deals at travel sites like Airtiks. Look for free entertainment and seek cheaper dining options outside of popular tourist spots. Use public transportation if it is good for your destination.

3. Set an Intention for Your Trip: Solidifying your intention at the beginning of your planning process will ensure that you don't plan a trip that doesn't align with what you want to get out of it.

4. Choose Companions Wisely: Choose travel companions that will match your level of adventure and desire to connect with the local culture and each other.

5. Plan One or Two Experiences to Integrate with Local Cultures: Delve deep into and really connect with local cultures by planning one or two unique experiences.

6. Leave Room for Spontaneity and Adventure: Don't plan everything out to the minute. Leave room for spontaneity and adventure by letting your feet guide you through a city and finding interesting spots on the way. Connect with nature and give back to the community or those in need by finding local organizations or disaster relief projects.


Conclusion
After considering expert recommendations and reader votes, the top five best summer vacations in the USA for 2023 have emerged. To experience picturesque mountain drives and hikes for all ability levels, one should head to the Shenandoah Valley in Virginia. Another option is the quirky and progressive city of Asheville, nestled in the Blue Ridge Mountains, with a robust art and music scene. Crystal River in Florida offers a chance to experience the natural beauty of the Sunshine State without the crowds and plenty of opportunities for water sports and golf. Hocking Hills State Park in Ohio is also a great choice with canopy tours, hiking trails, and its picturesque Inn & Spa at Cedar Falls. Chicago, although a popular destination year-round, offers excellent beach venues, including 57th St. Beach on Lake Michigan, which provides a family-friendly vibe with ample opportunities for swimming, grilling, and other festivities. Whether it's beaches, mountains, or hidden gems, the top five destinations provide something for everyone looking for an unforgettable summer vacation in 2023.


Call on (833) 902-2087 to get the best deals and offer on flight ticket now!