Air Travel 101: A Guide for First-Time Flyers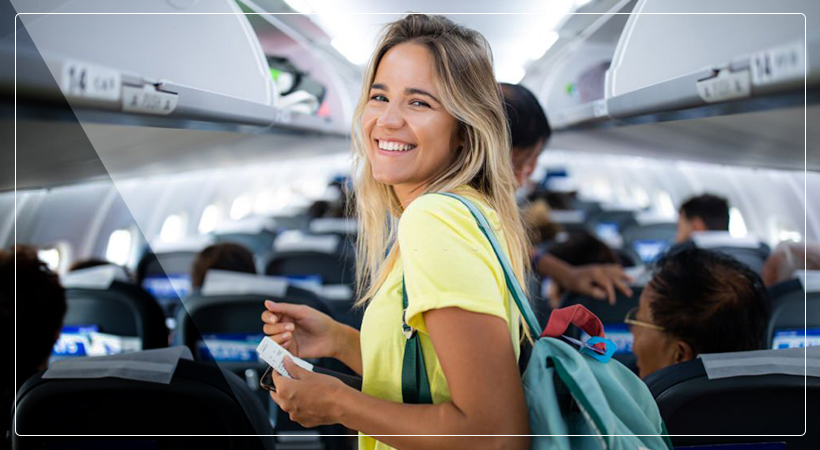 Air Travel 101: A Guide for First-Time Flyers is a comprehensive guide that helps individuals understand the entire process of flying. This guide is especially helpful for those who are flying for the first time. The first step in the flying process is purchasing tickets, and most people purchase their tickets online through airline or travel sites. It is important for first-time flyers to be prepared for their trip by arriving at the airport two hours early. Catching a plane is not like catching a bus; it is a much longer process. This guide provides tips for both international and domestic flights. Additionally, the guide includes information on the safest form of travel air transportation. To ensure that the travel experience goes as smoothly as possible, first-time flyers should prepare well in advance of their flight. This guide is the first in a Travel 101 series and will walk individuals through everything they need to know when flying for the first time.

1. Remember the flight booking "Golden Rule"
When traveling by air, it is important to remember the flight booking "Golden Rule". This rule states that one should book their tickets as early as possible, as schedule changes can happen and prices tend to increase closer to the departure date. Additionally, when booking flights using miles or points, it is recommended to call multiple times as prices can vary and one could potentially save hundreds of dollars by doing so. It is also important for passengers to treat others how they would like to be treated during the flight, as traveling in a plane full of strangers can be challenging. By following this Golden Rule, individuals can ensure a smoother and more enjoyable flight experience for themselves and those around them.


2. Break Up a Long-haul Flight
Breaking up a long-haul flight is a common practice in the travel industry, often done due to scheduling purposes. Many people opt to break up a long journey by adding a stopover to their itinerary, giving them the opportunity to explore a new city or get some well-needed rest and relaxation. When booking a long-haul flight, it is recommended to book early to ensure availability and to choose a seat wisely to make the journey as comfortable as possible. Experts suggest that ULH flights can now easily soar over half the world in a single bound, but some may not think a 19-hour flight is the best option. For those who have work to do, a long-haul flight can also serve as a perfect excuse to catch up on tasks or plan ahead. Ultimately, breaking up a long-haul flight can optimize efficiency, provide an opportunity to explore, and make the travel experience more pleasant overall.

3. Be as Flexible as Possible
When it comes to air travel, being flexible with one's journey date can save travelers a lot of money. It is important to understand the concept of flexible flight tickets as they vary from airline to airline. Generally speaking, flexible flight tickets allow passengers to change or even cancel their flights without paying an additional fee. These tickets are commonly referred to as Flexi flights, open tickets, and flights with flexible travel dates. When searching for flights, travelers should look for flexible flight or flexible date options on the airline's website. By booking a flexi ticket, passengers can move the flight date and time until the ticket's validity period ends. Additionally, travelers can add more flexibility to their trips by adding extra services such as travel insurance. To find an affordable flight, it is crucial to use the best tools and tactics such as being flexible with travel dates, destinations and plans. Overall, it is essential to be as flexible as possible with air travel dates to save on expenses and have a successful journey.

Book Ticket Directly from Airtiks
Airtickets.com offers a convenient and hassle-free option for travelers to book their airline tickets directly online. By eliminating the need for a travel agent or middleman, customers can benefit from lower prices and avoid paying additional commissions. The online booking process is straightforward, with clear instructions and easy-to-use search tools to help users find the best deals on flights to their desired destinations. Airtickets.com provides customers with a wide range of options for domestic and international travel, making it an ideal choice for travelers looking for affordable and convenient flight options. With a user-friendly website and 24/7 customer support, Airtickets.com is a reliable platform to book flights, ensuring a seamless and enjoyable journey for all its customers.

Call on (833) 902-2087 & Book your ticket now!