5 Tips for Hassle-Free Airline Ticket Booking A Comprehensive Guide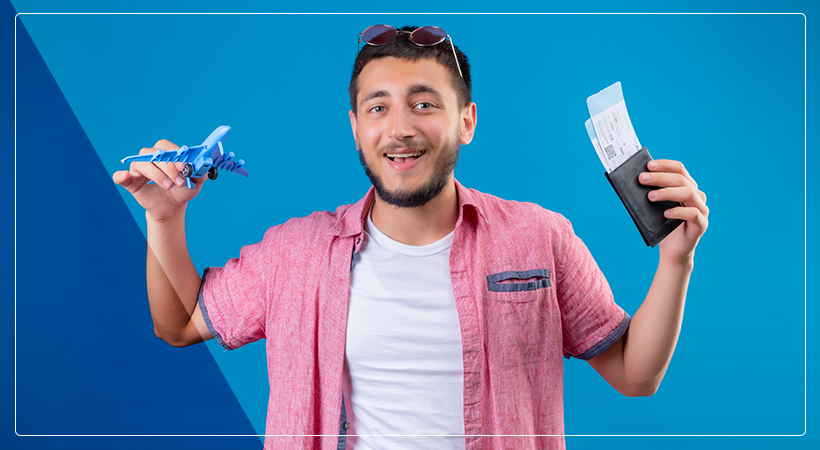 Booking airline tickets can be a complicated process, with numerous options available for travelers. To make the experience hassle-free, there are some tips that can be followed. Firstly, it is recommended to buy domestic tickets at least a month in advance and international tickets six months before the planned journey. Secondly, travelers should be aware that airlines make most of their profits from loyalty programs and ancillary fees, such as advance seat assignments and ticket changes. Thirdly, travelers can book their tickets through a travel agent, but they may incur a service fee. Fourthly, booking directly with the airlines often comes with benefits like the ability to customize the fare and receipt of mileage bonuses. Lastly, travelers can book through online travel agencies or aggregators, which allow for the comparison of fares on multiple airlines. Following these tips can help travelers book airline tickets with ease and avoid any unnecessary stress.

Tip 1: Plan Ahead and Stay Flexible
Travel planning can be unpredictable, and the COVID-19 pandemic has made it even more challenging. For this reason, it is important to plan ahead and stay flexible when booking airline tickets. By purchasing flexible flights or open tickets, travelers can change their travel dates or cancel last-minute for no fee, or a smaller fee than with regular airline tickets. This is particularly useful for those who might require a change in departure date or outright cancellation due to personal situations, as well as for companies and corporate travelers dealing with dynamic business travel needs. Many major airlines offer flexible flight options and online travel agencies and platforms allow users to filter and search for flexi flights across companies to get the best price on airfare. Travelers must always check the fare rules of their ticket and consider adding Cancellation Protection to their booking to stay protected and avoid additional fees. Planning ahead and staying flexible when booking airline tickets is crucial for hassle-free travel experiences.

Tip 2: Set a Budget and Compare Prices
When booking airline tickets, it is important to set a budget and compare prices to ensure that you are getting the best deal possible. By deciding on a budget beforehand, travelers can narrow down their options and avoid overspending on flights. It is also important to use multiple search engines and compare prices on different websites to ensure that you are getting the best possible price for your desired flight. By taking the time to research and compare prices, travelers can save significant amounts of money on their airline tickets, allowing for a more enjoyable and affordable travel experience. Additionally, booking directly through an airline's website can often yield the best prices and allow for the use of frequent flyer miles or other benefits. Overall, by setting a budget and comparing prices, travelers can ensure that they are getting the best possible deal on their airline tickets and avoid overspending on their travels.

Tip 3: Understand Airline Policies and Fees
Understanding airline policies and fees for airline ticket booking is crucial for any traveler looking to book a flight. Airlines often impose various fees on passengers for services such as seat selection, baggage, and flight changes. It is important to thoroughly read and understand the terms and conditions of the airline before booking a ticket to avoid any surprise fees. Additionally, many airlines have different policies regarding cancellations, refunds, and itinerary changes, which can also lead to additional fees. To avoid any added costs, travelers should carefully review the airline policies and fees before booking a ticket and consider purchasing additional travel insurance for added protection. By being aware of these policies and fees, travelers can make informed decisions and avoid any unpleasant surprises during their travels.

Tip 4: Take Advantage of Rewards and Loyalty Programs
Travelers can take advantage of rewards and loyalty programs offered by airlines to book their tickets. These programs are designed to encourage customer satisfaction, loyalty, and retention, and typically offer customers ways to collect points or miles that can be redeemed for discounts, free products, flight awards, or insider perks. By joining these programs, travelers can earn enough points or miles for an award flight, as well as enjoy various benefits like free in-flight Wi-Fi or priority boarding. To make the most of these programs, travelers should consider factors like flight access to their nearest airport, pricing and fees, and airline alliance membership before selecting a program to join. With these considerations, travelers can successfully navigate the travel hacking hobby and enjoy the benefits of the rewards and loyalty programs offered by the airlines.

Tip 5: Double-Check Details and Confirmations
Passengers should always double-check their travel bookings for mistakes immediately after making them. Recent reports of scammers creating fake airline booking sites or customer service numbers to charge travelers for rescheduling fake flights highlight the importance of confirming the accuracy of details and confirmations. When booking flights, it is necessary to exercise caution and double-check the URL or phone number before providing credit card information. If a mistake is noticed after confirmation, the next step is to call the airline and politely request their assistance, especially if the mistake is discovered within 24 hours of booking. Credit card usage and purchasing trip insurance can help the case, but some airlines may require additional fees for changes. Therefore, it is crucial to double and triple-check all reservations before and after making them to avoid issues at check-in and during the travel.
Bonus Tip: Always book your airlines ticket via phone
Booking airline tickets via phone has increasingly become a popular choice for travelers. While it may seem more convenient to book online or through a travel website, it is always advisable to book through an airline's phone service. Not only can you potentially find cheaper flight deals, but with complex itineraries, the human touch can make a significant difference. Furthermore, specialists are on hand to offer expert advice and useful insider tips to ensure that you get the most out of your booking experience. Booking via phone also provides various benefits such as discounted tickets, loyalty benefits and bonuses, exciting flight deals, and spacious seats. Additionally, booking via phone reduces the likelihood of errors as airline agents are experts in providing the best possible service, ensuring that your travel requirements are verified and met. Therefore, it is always advisable to book airline tickets via phone for optimal service and flight options

Conclusion
In conclusion, there are several factors to consider when booking airline tickets for hassle-free travel. The first tip is to be flexible with your travel dates to take advantage of the most affordable fares. Secondly, using online booking platforms can save you time and money. Thirdly, the right time to book your tickets can depend on the destination you wish to travel to, and whether you are booking domestic or international flights. Fourthly, multi-city flights can provide an inexpensive and convenient way to explore multiple destinations in one trip. Lastly, considering layovers and stopovers in your itinerary can allow for more immersive travel experiences and save you money on your flights. By following these tips, travelers can streamline the booking process and have a more enjoyable travel experience.

Call on (833) 902-2087 to book a flight ticket now!